Exploring the structure of four row tapered roller bearings
Exploring the Structure of Four-Row Tapered Roller Bearings




Four row tapered roller bearings are widely used in medium and low speed rolling mills. This kind of bearing has compact structure and can bear large radial and axial shock load in a limited space. Generally speaking, no additional thrust bearing is required in the bearing configuration. This means that the shaft neck diameter of the roll can be relatively short and housing on both sides of the roll can be the same. In order to be able to change the roll quickly, this kind of bearing must have clearance fit on the roll journal. The disadvantage of clearance fit is that the inner ring slides on its base under load, which usually causes the wear of the base with lower hardness than the bearing ring. In order to reduce the influence of clearance fit, that is to reduce wear, the bearing has a spiral groove in the inner ring bore or an oil groove on the side of the inner ring. These grooves deliver lubricant to the contact surfaces of the inner race and the base.

TQO type:

This type of bearing features two double raceway inner rings, one double raceway outer ring, and two single raceway outer rings with spacers between the inner and outer rings for clearance adjustment. Its performance is essentially equivalent to that of double row bearings in terms of its ability to withstand large radial loads; however, it has a lower limit speed. It is primarily utilized in heavy machinery applications such as rolling mills with stamped steel cages. Revised sentence: Generally, bearings with an outer diameter exceeding 650mm or those designed for special applications are equipped with welded pin cages. (As shown below)
·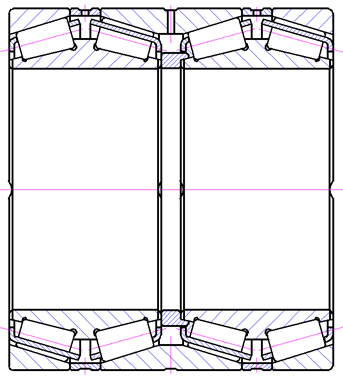 TQI type:
The bearing is composed of two double raceway outer rings, one double raceway inner ring, two single raceway inner rings, and an outer ring spacer. The inner ring features a roller and cage assembly and is primarily utilized in heavy machinery applications such as rolling mills with a stamped steel cage. In general, oversized bearings with an outer diameter exceeding 650mm or those featuring a specially designed welded pin cage are utilized (as illustrated below).
·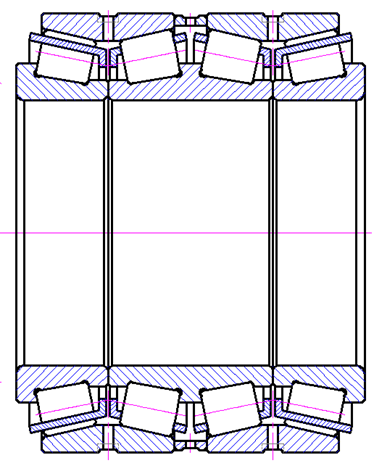 ·
· Sealed four row tapered roller bearing
Add seals on the basis of TQO structure to effectively prevent solid contamination, water or coolant from entering the bearing, also prevent the loss of lubricating grease and reduce the pollution of lubricating grease to the coolant. The bearing can be equipped with O-ring on the outer diameter, rubber seal with steel frame on both sides, and rubber seal between two inner rings. (as shown below)
·
·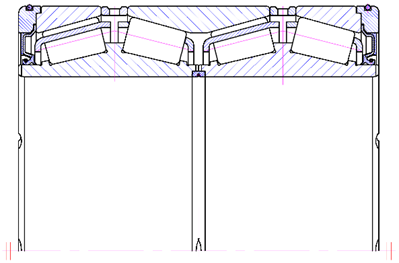 ·
· BEP
The radial clearance of four row tapered roller bearing conforms to JB / t8236-1996. However, the components must be installed in the specified sequence. The tapered roller bearing is supplied as a quick mounting bearing device, and the axial internal clearance is adjusted according to the actual application. The bearing parts must be configured in the specified sequence and cannot be interchanged with another bearing.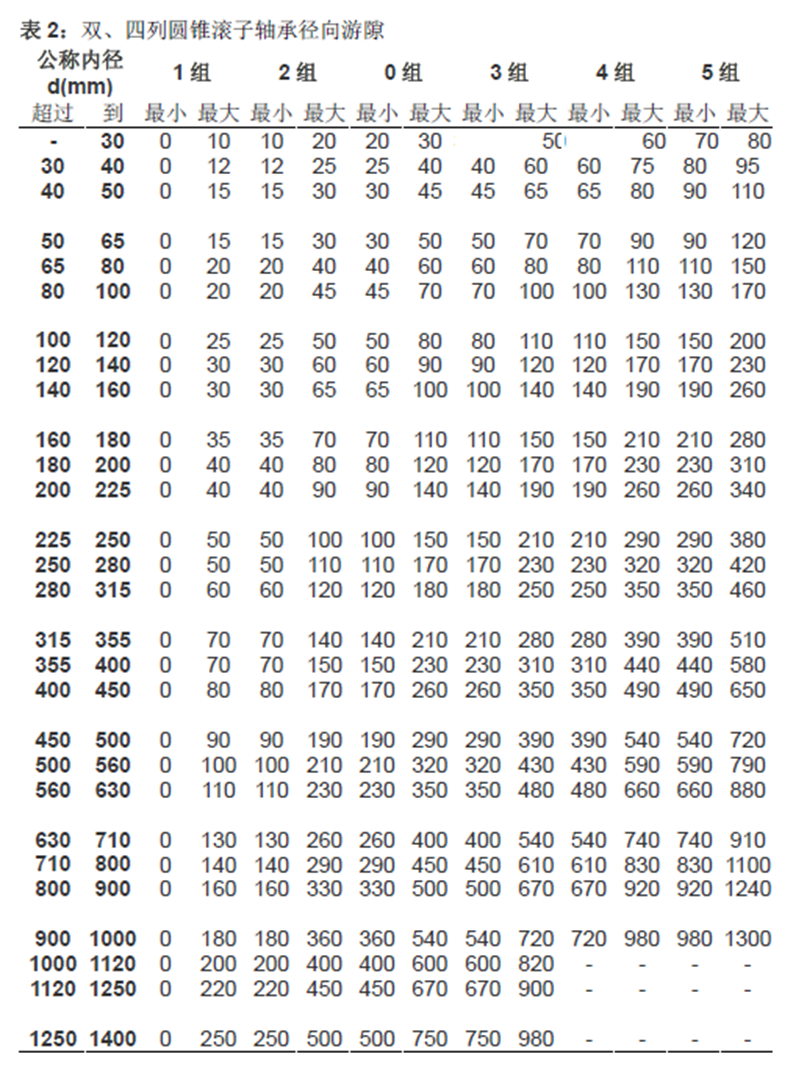 ·