WSA Company's Spherical plain bearings Successfully Applied to German Imported 30-300 Ton Converter Tilting Shafts in Chinese Steel Mills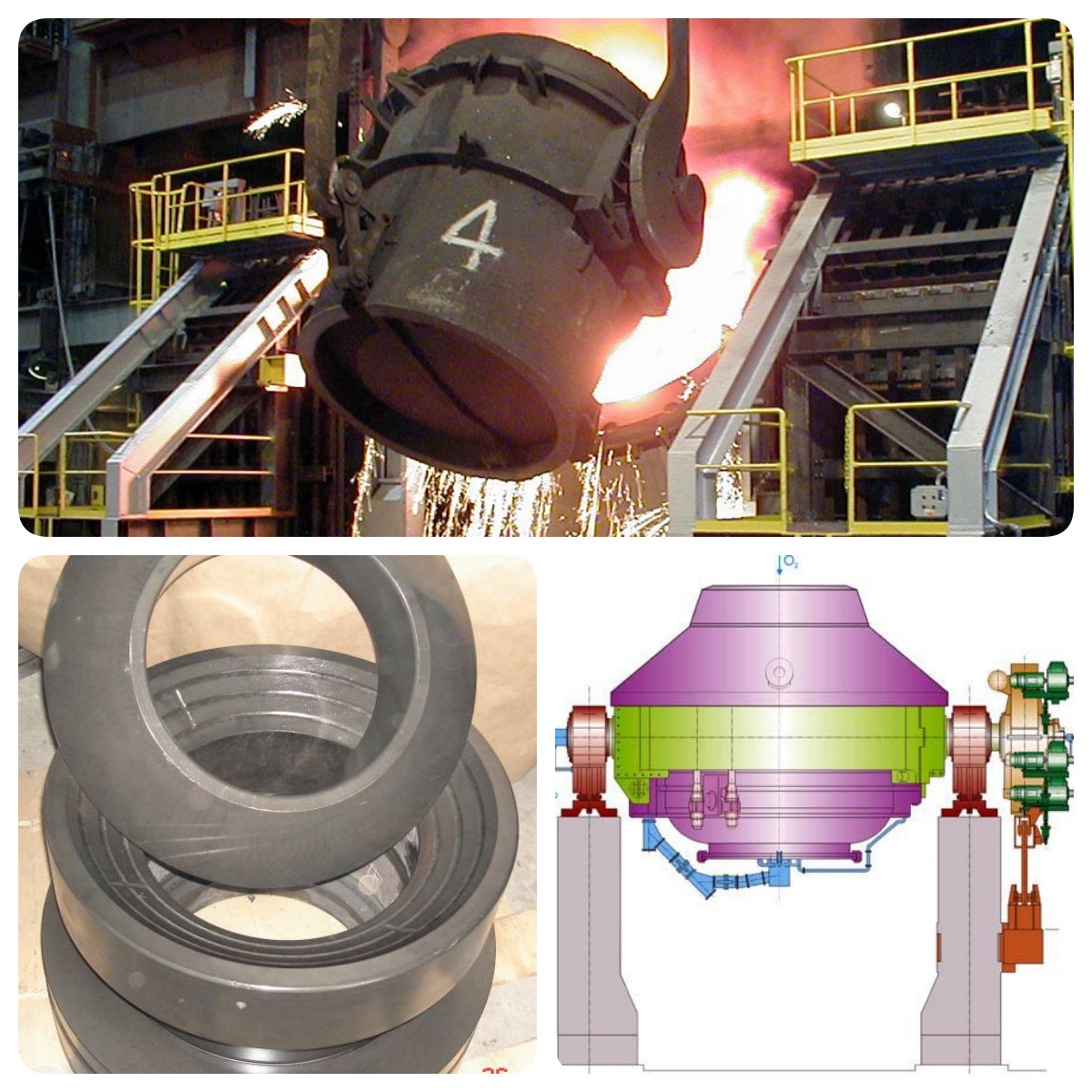 We are thrilled to announce that our company has achieved yet another remarkable milestone in our commitment to delivering innovative solutions to our valued customers. Our advanced GT800S/K and GT1420S/K combined Spherical plain bearingshave been successfully integrated into German imported 30-300 ton converter tilting shafts in Chinese steel mills, resulting in substantial time and cost savings for our clients. This accomplishment not only showcases our technical prowess but also underscores our dedication to customer satisfaction.
The application of our state-of-the-art Spherical plain bearings to the converter tilting shafts has revolutionized the operations of these steel mills. Our bearings are meticulously engineered to withstand high loads, minimize friction, and optimize overall performance. By seamlessly incorporating our product into the machinery, we have enhanced the stability and precision of the tilting process, thereby maximizing the efficiency of the steel production.
The advantages of our Spherical plain bearings are twofold. Firstly, our customers have experienced significant time savings during their operations. The exceptional durability and reliability of our bearings ensure extended maintenance intervals, reducing downtime and increasing productivity. This enables our clients to meet production deadlines, streamline their processes, and deliver superior-quality steel products to the market.
Secondly, our Spherical plain bearings offer substantial cost savings for our customers. By extending the lifespan of the converter tilting shafts and minimizing the need for frequent replacements, our bearings contribute to significant reductions in maintenance, repair, and replacement expenses. Our clients have reported noteworthy improvements in their operational budgets, allowing them to allocate resources strategically and enhance their overall profitability.
The overwhelmingly positive feedback received from our customers is a testament to the success of our Spherical plain bearings. We have not only met but surpassed their expectations by providing a reliable and efficient solution that significantly enhances the performance of the imported equipment in Chinese steel mills.
At our company, we remain steadfast in our commitment to continuous innovation and the development of cutting-edge solutions that cater to the evolving needs of our customers. The successful integration of our Spherical plain bearings into German imported 30-300 ton converter tilting shafts in Chinese steel mills is a testament to our expertise and unwavering dedication to customer satisfaction.
As we move forward, we will continue to collaborate with industry leaders, conduct extensive research, and leverage our expertise to create groundbreaking products that drive efficiency, productivity, and cost savings for our clients. Our goal is to forge long-lasting partnerships built on trust, reliability, and mutual success.
For further information or inquiries about our Spherical plain bearings and other products, we invite you to visit our company website or contact our dedicated sales team. We are excited to serve you and exceed your expectations with our exceptional solutions.